Our Member Attorneys
Our member attorneys are listed alphabetically by last name with a short summary of his or her professional experience and fields of specialty. Feel free to make contact directly using the provided information.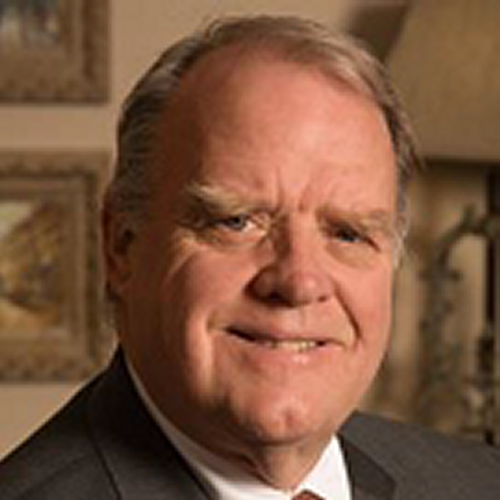 Art served as Circuit Judge, Civil Division for the 10th Judicial Circuit of Alabama from 1984 until his retirement in 2002, when he launched his ADR practice, specializing in arbitration, at the law firm of Dominick, Fletcher, Yeilding, Wood & Lloyd of Birmingham. He was selected to the Best Lawyers in America in the area of ADR and continues to speak and teach on mediation and various legal subjects.
Upchurch Watson White & Max
2000A SouthBridge Parkway, Suite 400
Birmingham, AL 35209
Eileen Harris is the Executive Director of the Alabama Center for Dispute Resolution. She was admitted to practice in Alabama in 1999. She is an ex-officio member of the Alabama Academy of Attorney Mediators. She enjoys educating the public on the benefits of mediation in addition to assisting lawyers, judges and mediators about alternative dispute resolution.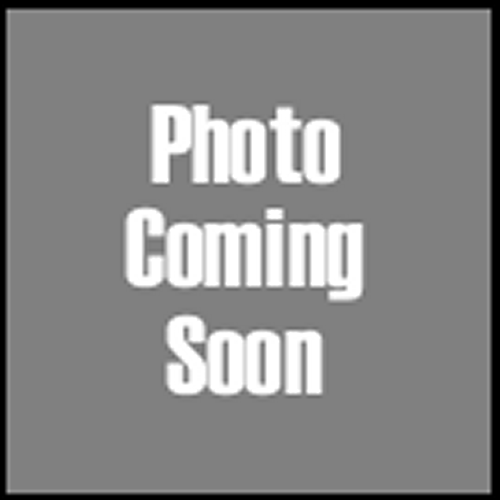 Lawyer James G. Henderson, graduated from Jacksonville State University, B.A., 1971 Birmingham School of Law, J.D., 1976, is now employed by Pritchard, McCall & Jones, L.L.C. at 800 Financial Center 505 North 20th Street Birmingham, AL 35203.
While being a member of Birmingham and American Bar Associations; Alabama State Bar (Member, Sections on: Corporate and Banking Law; Bankruptcy and Commercial Law); National Association of Bankruptcy Trustees; American Bankruptcy Institute., James G. Henderson is one of the more than one million lawyers in United States. Before choosing James G. Henderson as your lawyer, you should consider whether James G. Henderson is a member of American Bar Association (ABA), how much he or she charges for the services, if there is any hidden attorney fee, what's the fee schedule, whether he or she has good community reputation and is able to provide a list of good references. You can also contact the Board of Professional Responsibility of the state bar, to find out if James G. Henderson has ever been placed under any disciplinary actions. If there is any such disciplinary action, avoid using his or her services. Please be aware that, though James G. Henderson's office is located at Birmingham, AL, he or she might belong to the bar association of other states.
Pritchard McCall & Jones, LLC
505 Twentieth Street, North, Suite 1210
Birmingham, Alabama 35203-4662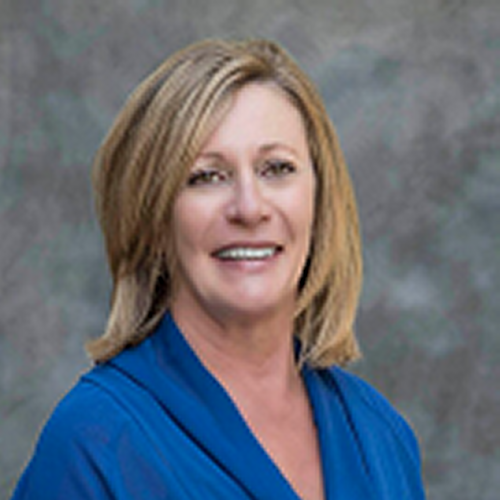 Ms. Leo offers in-depth knowledge of laws, regulations and trends that affect the workplace. Her experience in the employment law arena spans over 40 years. Ms. Leo offers an analytical ability that draws on her engineering education and extensive experience as an employment law mediator and as a supervisor of employment law mediators. Ms. Leo built and managed EEOC's mediation program for the states of Alabama, Mississippi and northwest Florida. Having had the opportunity to examine and analyze a wide array of personnel practices, policies and systems, she brings a vast knowledge of best practices and common pitfalls that affect a wide range of businesses, institutions and industries.
During her 20 years of mediation practice Ms. Leo has resolved over 2,500 disputes with a resolution rate exceeding 90%. Ms. Leo's practice area includes Alabama, Mississippi and Florida, as well as arbitration cases in Puerto Rico.
Ms. Leo has lectured and trained extensively on employment issues, mediation skills and conflict resolution skills and techniques. She has designed and delivered mediation and negotiation training for several federal agencies, including EEOC, FBI, Department of Labor and FMCS. She has also provided training on workforce issues for private employers, corporations, institutions and entities as well as conducted climate surveys and investigations. Ms. Leo offers services in mediation, arbitration, training and consulting.
PROFESSIONAL AFFILIATIONS:
American Bar Association
Birmingham Bar Association
Alabama Bar Association
Alabama Academy of Attorney Mediators (President and Executive Committee)
Alabama Supreme Court Commission on ADR (Past Chair)
FINRA Panel of Neutrals
Appellate Mediator – Alabama Supreme Court and Court of Civil Appeals
Association of Attorney Mediators (Past President and Board Member)
National Academy of Distinguished Neutrals
American Arbitration Association
EDUCATION
Juris Doctorate – Birmingham School of Law
Bachelor of Science in Mechanical Engineering – University of Alabama at Birmingham
(Tau Beta Pi)
D. Leo & Associates
2317 Vestbrook Dr.
Birmingham, AL 35243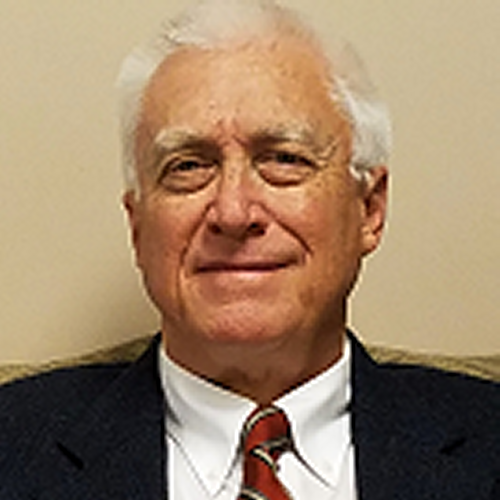 Born Birmingham, AL October 23, 1950
J. D. University of Alabama School of Law 1975
Practiced law with a concentration in Litigation and Insurance Defense 1976-1998
Received mediation training in 1994 and began to conduct mediations in 1994.
Practice concentrated in conducting Mediations and Arbitrations, including service as Appraisal Umpire, since 1999.
Founding Member and Second President of Alabama Academy of Attorney Mediators 2000-2001.
Elected to Executive Committee of Birmingham Bar Association 1998-2000
Elected to membership, National Academy of Distinguished Neutrals, 2020
Multiple year inclusion in the following publications:
Included in Best Lawyers in America since 2010. Recently received word of inclusion in upcoming 2019 edition.
Named Alabama Arbitrator of the Year for 2018 by Best Lawyers in America publication.
Selected as a 2018 Elite Lawyer of the South by Martindale Hubbell publication.
Alabama Super Lawyers
Birmingham Magazine Best Lawyers
B-Metro Birmingham Magazine Best Lawyers
AV rated (since 1988) and AV Preeminent rated (since 2001) in Martindale Hubbell publication.
Austill Lewis Pipkin & Maddox PC
600 Century Park South, Suite 100
Birmingham, AL 35226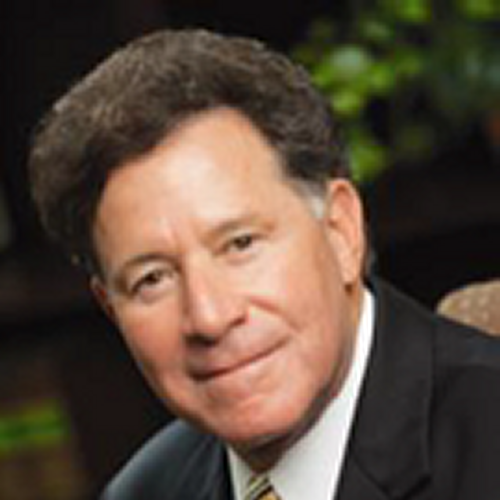 Rodney A. Max has led more than 5,000 mediations arising from more than 12,000 cases for matters including wrongful death, personal injury, breach of contract, insurance disputes, antitrust, mass and class action issues involving products and services in all consumer areas, patent and trademark infringement, employment cases, family and decedent estate issues, fraud and negligence, health and general commercial liability insurance coverage cases and more. He has practiced since 1975, including representation of plaintiffs and defendants in breach of contract, fraud, commercial products liability, lender liability, mass and class actions and other statutory remedies.
Mr. Max has been selected and/or court appointed as a third party neutral or mediator in a number of significant state and federal mass and class actions involving personal injury, wrongful death and property damage claims. These claims have involved products, services, and/or consumer rights (e.g., privacy). The mass and class actions have encompassed areas of insurance, pharmaceuticals, transportation, environmental, computer, cell phones, and other technological issues.
Upchurch Watson White & Max
2000A Southbridge Parkway, Suite 400
Birmingham, AL 35209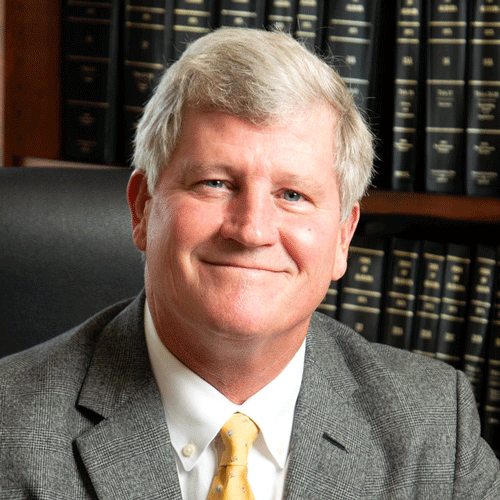 Phillip McCallum

A popular and effective mediator, Phillip McCallum brings experience, creativity, and credibility to the mediation table. Litigation attorneys and their clients appreciate Phillip's ability to build relationships and rapport with people from all walks of life. Phillip's mediation practice is based at Schreiber Dispute Resolution, P.C., in Birmingham. He brings to every mediated dispute a wealth of experience in litigation and in business and organizational management in facilitating valuable problem-solving for individuals and businesses. The Birmingham native and past president of the Alabama State Bar attended Auburn University, graduated from the University of Alabama in Birmingham, and received his law degree from Cumberland School of Law. He is admitted to practice law in Alabama, Texas, Oklahoma, and West Virginia.
Phillip's value as a mediator is further enhanced by his experience in leading a successful trial firm and in litigating disputes on behalf of both businesses and individuals. That experience provides a solid foundation for his effectiveness in achieving settlement in a wide variety of areas, including:
• Personal injury, medical malpractice and wrongful death
• Automobile and trucking accidents
• Fraud and bad faith
• Class actions, mass torts and complex litigation
• Insurance and business disputes
• Construction
• Employment
Phillip's professional memberships include the American Bar Association, Alabama State Bar, and Birmingham Bar Association. Active in the Birmingham community, he is a past board member of the Vestavia Hills Parks and Recreation Foundation, past chair of the City of Vestavia Hills Substance and Abuse Committee, past board member of Triumph Services, and Vestavia Hills Club Wrestling coach.
Schreiber Dispute Resolution
2231 20th Avenue North, Suite 202
Birmingham, AL 35223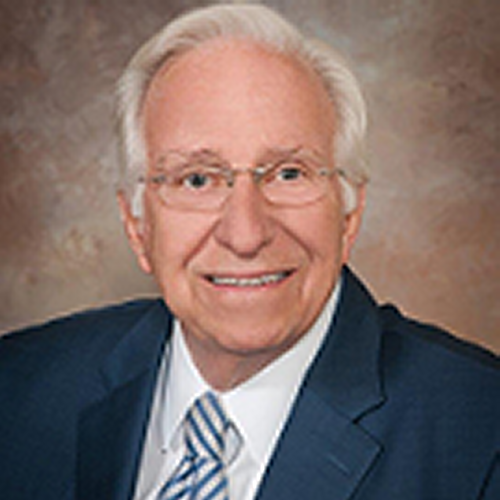 Douglas McElvy graduated from the University of Alabama School of Law in 1971. He was certified by the American Academy of Attorney Mediators 25 years ago and since that time has been involved in various aspects of mediation and alternative dispute resolution. In addition to mediating cases, he has served as a professor of alternative dispute resolution and trial advocacy at Oak Brook College of Law since 1998. He has also served as an adjunct professor of alternative dispute resolution, mediation, and negotiation at the University of Alabama School of Law. Additionally, McElvy frequently lectures on ethics and professionalism at numerous seminars and law schools.
McElvy was elected President of the Alabama State Bar in 2004 and in March of 2017 was asked to serve as Acting General Counsel of the Bar until the position was filled in July of 2018. He is past Chairman of the Chief Justice's Commission on Professionalism and in 2010 was presented the Chief Justice's Award of Professionalism. McElvy has also served as President of the Christian
Legal Society of Alabama.
McElvy's practice includes mediation, handling general civil litigation in state and federal courts, estate and trust litigation, personal injury, and business disputes. He has been an AV Preeminent rated lawyer by Martindale-Hubbell Law Directory for over 30 years. In addition, McElvy has been listed in The Best Lawyers in America since 2005 and in Alabama Super Lawyers since 2009. He is also a Master of the Bench in the Hugh Maddox Inn of Court.
Attorney and Counselor at Law
2740 Zelda Road, Aliant Center, 4th Floor
Montgomery, AL 36106
Mr. Meyerson concentrates his practice in the areas of construction law, litigation and mediation and arbitration.
Listed in Mid-South Super Lawyers since 2008 (Construction Litigation)
Listed as among the top 50 attorneys in Alabama by Alabama Super Lawyers (2014 and 2017)
Listed in Chambers USA: America's Leading Business Lawyers since 2008 as a leading construction litigation lawyer in Alabama
Listed in The Best Lawyers in America® in the areas of Construction Law (since 2003) and Arbitration and Mediation (since 2008)
Named as one of Birmingham's "Stars of the Bar" by B-Metro magazine (2015)
Named the Best Lawyers' 2013 Birmingham Litigation – Construction "Lawyer of the Year"
Named by Birmingham magazine as one of "Birmingham's Top Attorneys" in Construction (2012, 2014)
American College of Construction Lawyers
3412 Oak Canyon Drive
Birmingham, Alabama 35243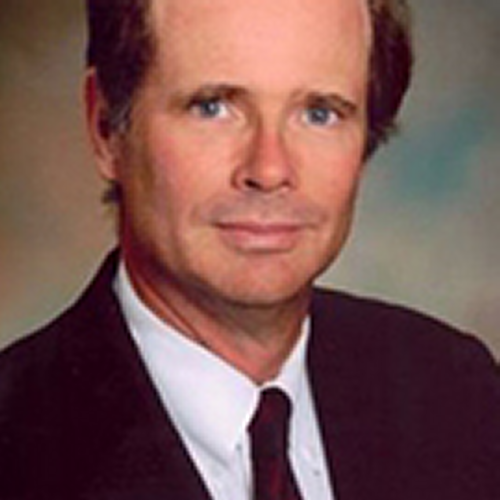 Boyd Miller is a native of Mobile, Alabama. He attended law school at the University of Alabama School of Law, graduating in 1979. While attending law school, he served as Editor-in-Chief of the Alabama Law Review.
After graduating from law school, Boyd began practicing labor and employment law in the Birmingham, Alabama office of Cabaniss, Johnston, Gardner, Dumas, & O'Neal. In 1983, he transferred to the Mobile, Alabama office of Cabaniss Johnston. Following the transfer, he engaged in a general civil litigation practice until early 2021, when he established a practice devoted entirely to providing mediation and arbitration services.
He has served as a trial level mediator and appellate level mediator in over two thousand cases involving a variety of disputes, including personal injury claims, employment issues, workers' compensation matters, and commercial disputes. Boyd is a former member of the Alabama Supreme Court Commission on Dispute Resolution and a former member of the Alabama Center for Dispute Resolution Board of Directors. He also served as Chair of the Alabama State Bar Association's Dispute Resolution Section and as Chair of the Mobile Bar Association's Dispute Resolution Section.
R. Boyd Miller
PO Box 366
Daphne, AL 36526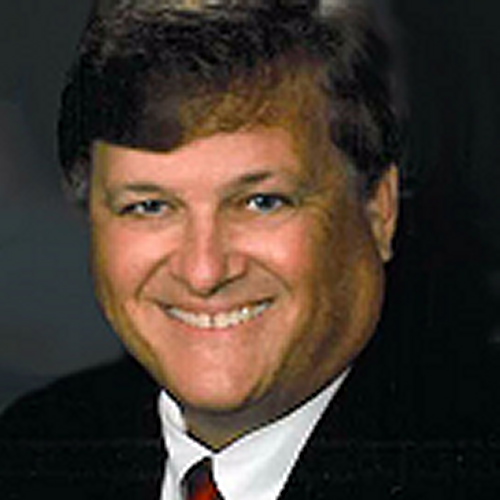 Larry Moore obtained an undergraduate degree from Auburn University in 1980 and received a juris doctrate from the University of Alabama School of Law in 1983. He is licensed to practice law in all state courts in Alabama and Tennessee and has been admitted to and practiced in the United States District Court for the Northern District of Alabama, the United States District Court for the Middle District of Alabama, the United States District Court for the Eastern District of Tennessee, and the Eleventh Circuit Court of Appeals.
Larry has specialized in complex civil litigation for more than 30 years representing both plaintiffs and defendants in a wide range of areas including personal injury and wrongful death litigation, business and commercial litigation, products liability, insurance fraud and bad faith, premises liability, employment liability, and copyright/trade secrets litigation involving complex claims including intellectual property. His practice also includes the defense of professional malpractice claims against attorneys, realtors, and insurance agents, and the defense of municipalities including civil rights litigation.
Larry has served as a certified mediator since 1996 and has mediated over 250 pre and post litigation disputes including personal injury/wrongful death cases, estate litigation, land line disputes, insurance fraud and bad faith claims, and commercial litigation. While serving as a court appointed Special Master he successfully oversaw and managed more than 25 complex cases involving claims of asbestos exposure with more than 125 parties. He is a current member of the Alabama Academy of Attorney Mediators and the Panel for Neutrals for the Northern District of Alabama.
Moore, Berry & Linville
P. O. Box 9
Florence, AL 35631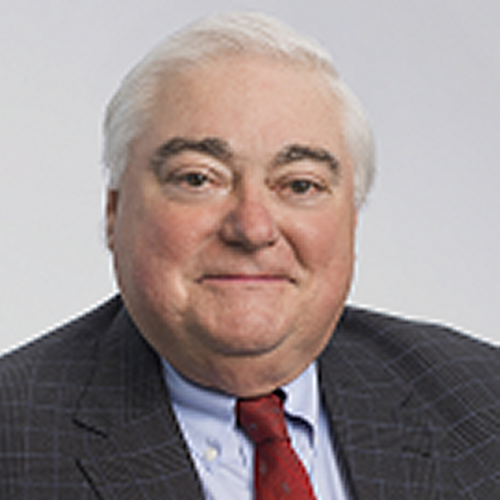 George M. "Jack" Neal, Jr.
Jack regularly serves in the capacity of mediator and arbitrator in civil cases of all kinds excluding domestic relations. He is also certified as an appellate mediator and serves on a number of panels of neutrals. Jack also has a general civil litigation practice in both state and federal courts. Throughout the years Jack has represented many businesses and individuals including banks, lenders and financial institutions in the enforcement of their rights and also in their defense in the areas of general tort, lender liability, commercial litigation, bankruptcy, recovery of collateral and negotiations, forbearance and work outs.
Dentons Sirote PC
P. O. Box 55727
Birmingham, AL 35255-5727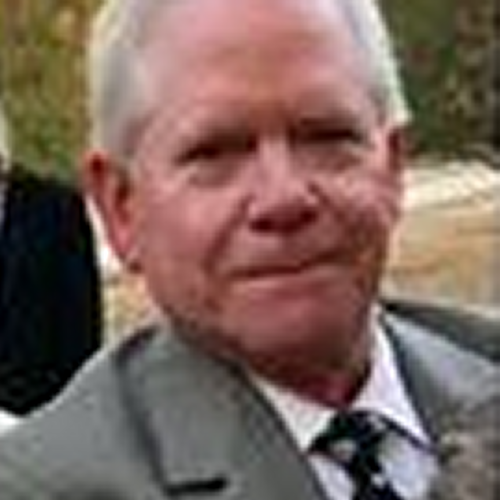 Mr. Quinn is a graduate of the University of Alabama in 1972 and received his law degree from Cumberland School of Law in Birmingham, Al. in 1975. Mr. Quinn had a very successful employment practice in Birmingham, Al. representing individuals from 1975 until retirement from his firm, Wiggins, Childs, Quinn & Pantazis in 2014. Mr. Quinn was appointed as a Mediator for the Northern District of Alabama's original mediator panel by the judges of the Northern District of Alabama. He was selected to mediate employment cases and has done so since the beginning of the panel in approximately 1995. Mr. Quinn has a very high success rate with mediations in the employment field.
Since retiring from his law firm, Mr. Quinn has limited his practice to only mediation in the Northern District of Alabama. He has continued a limited practice in employment law Of Counsel with Mrs. Sherrie McKenzie in Monroeville, Al. in the Southern District of Alabama. Mr. Quinn mediates cases throughout the State of Alabama.
Mr. Quinn is a member of The American Academy of Alabama Mediators and a Fellow of The College of Labor and Employment Lawyers. Mr. Quinn has been selected to Best Lawyers in America since 1995.
The Law Offices of C. Michael Quinn, LLC
2501 Aspen Cove Drive
Vestavia Hills, AL 35243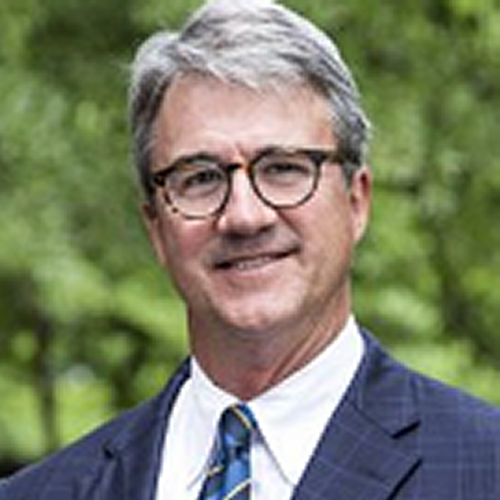 Bill Ratliff's law practice has been principally in the area of commercial litigation and insurance defense. He now focuses exclusively on alternative dispute resolution, both as a mediator and an arbitrator. Bill was one of the first attorneys in the state of Alabama to be approved for appellate mediation appointments. Bill is a certified mediator with the American Arbitration Association, and he is on the roster for the Alabama Center for Dispute Resolution.
A wide variety of trial experience serves Bill well as a mediator and arbitrator. He has represented individuals, financial institutions, automobile dealerships, manufacturers, construction companies, insurance companies, and other types of corporate clients, as both plaintiffs and defendants, in both state and federal court. He also has extensive experience representing creditors in workouts and in bankruptcy proceedings under Chapters 7 and 11 of the Bankruptcy Code.
Bill was born in Birmingham, Alabama, in 1956. He attended the University of Alabama, and in 1978, he received a Bachelor of Science degree in corporate finance. Bill attended Cumberland School of Law at Samford University and graduated in 1981. He worked with the Birmingham firm of Cabaniss, Johnston, Gardner, Dumas & O'Neal until 1988. At that time, he joined Dale Wallace and Bert Jordan to practice law. They have been partners or members of the same firm for over 20 years.
Bill is admitted to practice law before all Alabama federal district courts and all Alabama state courts. He is a member of the Alabama State Bar, the Birmingham Bar Association, and the American Bar Association.
Wallace Jordan Ratliff & Brandt LLC
800 Shades Creek Pkwy, Suite 400
Birmingham, AL 35209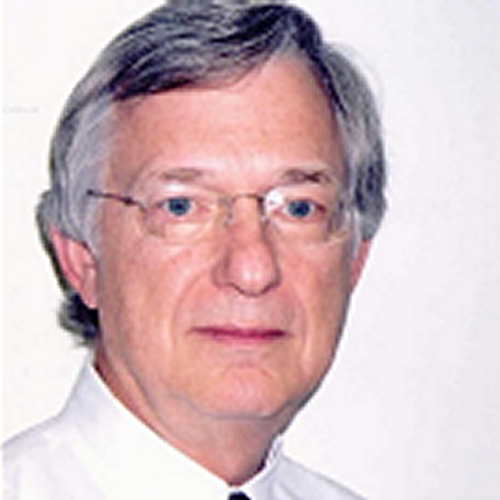 Graduated UA Law School in 1974; Navy veteran; 20 years law practice; 24 years on the Circuit Court Bench, retiring in 2013: received Howell Heflin award for bringing honor and integrity to the legal profession; has served as Chief Justice on a special Supreme Court; serves as a Bar representative on the Judicial Resources Allocation Commission and on the Bar's Indigent Defense Committee; has active practice as mediator, arbitrator and as a Private Judge in all civil areas and prefers complex civil litigation.
Retired Circuit Judge
P.O. Box 638
Montrose, AL 36559
Our attorneys are qualified and experienced in handling a wide scope of mediation needs.