Our Member Attorneys
Our member attorneys are listed alphabetically by last name with a short summary of his or her professional experience and fields of specialty. Feel free to make contact directly using the provided information.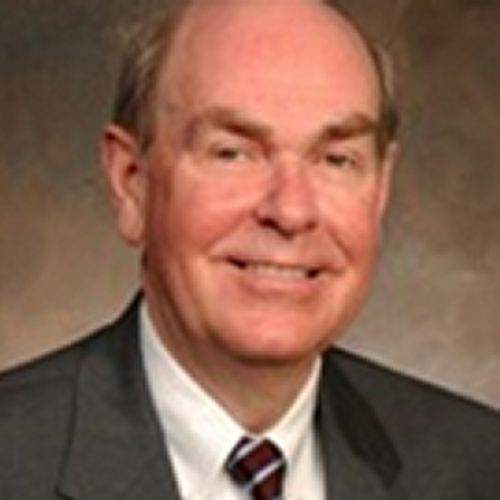 For over 40 years, Ben Rice has litigated civil cases in the State and Federal Courts of North Alabama. He has tried over 100 civil jury cases and a similar number of non-jury cases.
While much of Ben's work has been on behalf of insurance companies and their insureds, he has also represented individuals and business organizations in various types of litigation. His trial experience includes cases involving motor vehicle and trucking accidents, product liability, premises liability, professional malpractice, governmental liability, media liability, construction liability, work place accidents and insurance disputes including coverage issues, bad faith and arson. This broad base of experience has served as the basis for, and been expanded by, Ben's service as a mediator in cases, both by request of the parties and appointment by the Courts.
Ben has also been asked to speak at numerous seminars by both clients and other attorneys and is frequently consulted by other attorneys for his opinion on legal issues. He has also served as an expert witness in litigated cases.
Wilmer & Lee, PA
100 Washington Street, Suite 100
Huntsville, AL 35763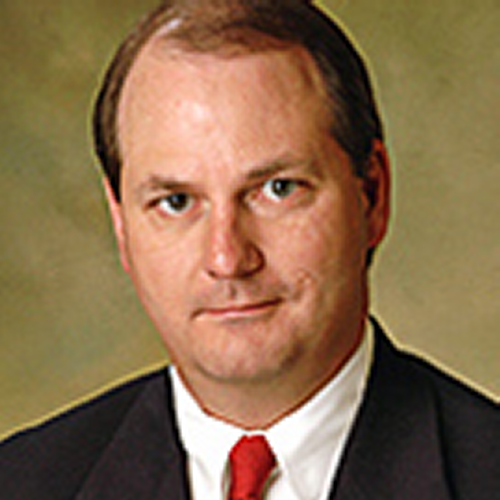 Jim Rives is a partner in the Montgomery office. His practice consists primarily of serving as a mediator and defending complex personal injury cases. Jim also defends cases/claims brought under the Alabama Workers Compensation Act (including wrongful termination). Jim received certification as a mediator by Litigation Alternatives in 1999 and is also certified as an appellate mediator and foreclosure mediator. As a result of his reputation as an effective and diligent mediator for over 20 years, Jim is regularly sought as a mediator by his fellow attorneys and appointed as a mediator by the Alabama Supreme Court, The Alabama Court of Civil Appeals and Circuit Courts throughout Alabama. Jim is listed on the Alabama State Court Mediation Roster and has previously served on the Alabama Supreme Court Commission on Dispute Resolution. He also serves as an arbitrator.
Jim is an active litigator, having tried cases at all levels of Alabama's state and federal courts. He is also a frequent seminar lecturer and an appellate mediation trainer.
Jim has been awarded an AV rating by Martindale-Hubbell, the highest rating for legal skills and ethics recognized by that publication. He has also been honored by The Best Lawyers in America. In addition to his regular practice, he is a member of the Alabama Academy of Attorney Mediators, and the Alabama Defense Lawyers Association.
Prior to law school, Jim received a B.S., in Commerce and Business Administration from the University of Alabama. A lifelong resident of Montgomery, Jim and his wife, Tracey, are the parents of three children: Wade, Walker and Hunter. Active in the community, and in his church, he also serves as a Sunday School teacher at Trinity Presbyterian Church. Jim's hobbies include serving the needs of others in the community, hunting, fishing, and SEC athletics.
Ball, Ball, Matthews & Novak, PA
445 Dexter Avenue, Suite 9045
Montgomery, AL 36104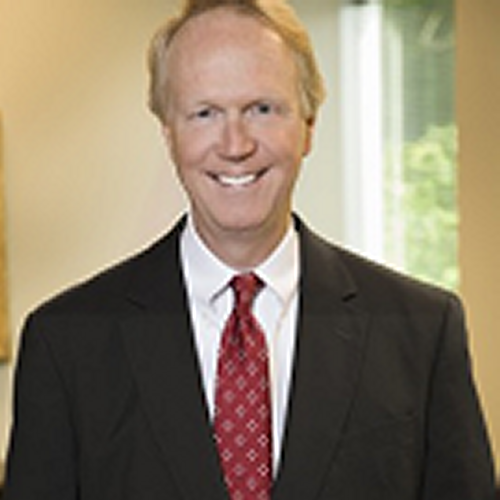 Bruce Rogers has extensive experience in a variety of practice areas, such as shareholder and business litigation, government investigations, estate and trust matters and insurance coverage issues. His knowledge also extends to other areas, including healthcare, probate, corporate law, and general litigation; and he is regularly engaged to mediate and arbitrate disputes. He also is sought after as an expert witness in various litigation matters.
Mr. Rogers earned his reputation as a lawyer's lawyer through his work defending fellow attorneys, and from his many years of service to the Birmingham Bar Association, having served as President, a member of the Executive Committee, and Chairman of the Grievance Committee. He is a Fellow of the Alabama Law Foundation and is listed in publications such as The Best Lawyers in America® and Alabama Super Lawyers®. Chambers USA also named him "A Leading Lawyer in Commercial Litigation." He is a Member of Alabama Academy of Attorney Mediators. Mr. Rogers is rated AV Preeminent® by Martindale-Hubbell®. He also was elected as a member of the Jefferson County Judicial Selection (admission to nominate judges to serve when there is a retirement vacancy).
An active member of the Birmingham community, Mr. Rogers has served on various civic and charitable boards and is immediate past Chairman of the Board of Trustees of his alma mater Birmingham-Southern College. He has served on the Board of Trustees for the Cook & Bynum Mutual Fund since its inception in 2009. His good sense of humor keeps him grounded and forever popular among family and friends. He and his wife Kim have raised two children – spending many weekends at their family farm.
Mr. Rogers graduated from Vanderbilt School of Law, where he served as Managing Editor of the Law Review. He is a frequent speaker on a variety of topics at continuing legal education events.
Bainbridge, Mims, Rogers & Smith LLP
The Luckie Building, Suite 415
600 Luckie Drive
Birmingham, AL 35223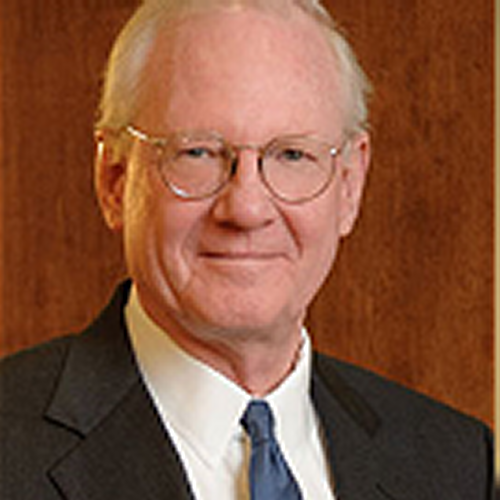 Mr. Royer focuses his practice on civil litigation in state and federal courts, both at the trial and appellate levels. He practices in the areas of local governmental liability, civil rights and constitutional litigation, commercial disputes, professional malpractice, and employment law. As part of his employment law practice, he represents employers in lawsuits filed under state and federal anti-discrimination laws—including Title VII of the Civil Rights Act of 1964, the Americans with Disabilities Act (ADA), and the Family and Medical Leave Act (FMLA).
Mr. Royer also litigates insurance coverage disputes. Mr. Royer serves as a court-appointed mediator in civil litigation for federal and state courts and is a member of the Panel of Neutrals for the U.S. District Court, Northern District of Alabama.
Lanier Ford Shaver & Payne P.C.
2101 West Clinton Avenue, Suite 102
Huntsville, AL 35805-3093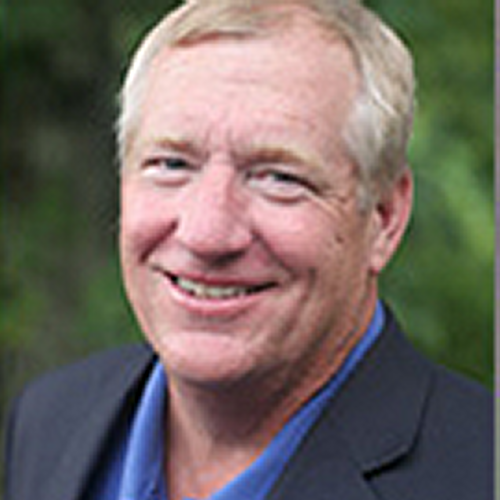 J. Allen Schreiber has been named Best Lawyers® of the Year/Mediation.
J. Allen Schreiber is licensed to practice law in the states of Alabama and Virginia. For more than 20 years, Allen has mediated over 2,500 disputes involving a wide variety of complex and multi-party cases. Allen has served as a mediator and arbitrator in commercial, products, personal injury, fraud, employment, professional liability, wage and hour, wrongful death, divorce, malpractice and nursing home disputes. As a litigator, Allen has represented both plaintiffs and defendants in trials seeking damages for personal injury, wrongful death, employment, product liability, and fraud, just to name a few. Extensive trial experience has given Allen the ability to ensure that parties seeking mediations and arbitrations achieve the best resolution possible.
Schreiber Dispute Resolution
2231 20th Avenue South Suite 202
Birmingham, AL 35223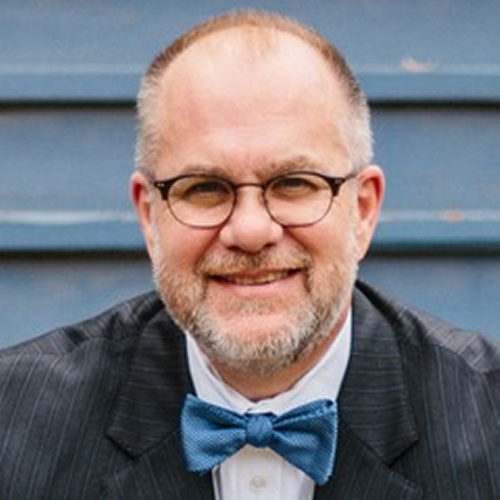 Cooper Shattuck is an active neutral (mediator and arbitrator) and the primary instructor of Alabama Mediation Training (providing approved training for those who wish to be listed on the state court mediator rosters). He calls on 30+ years of a unique and diverse practice experience in both. In over twenty years of private practice, Cooper has handled complex litigation cases in Alabama and across the country (and in Puerto Rico) including large commercial construction, environmental claims, and consumer financing disputes.
As the Governor of Alabama's Chief Legal Advisor, Cooper worked with all areas of state government and was extensively engaged with the aftermath of the Deepwater Horizon Oil Spill, leading the state's efforts to assess its economic and environmental damages. Cooper continued to serve as Special Counsel for all spill-related matters when he became General Counsel of The University of Alabama System. As Special Counsel, he led the Governor's team in settlement negotiations which resulted in a $1 billion economic settlement for the state and over $1 billion in Natural Resource Damage Assessment funds, Clean Water Act (RESTORE) funds, and criminal fines and penalties.
As General Counsel for The University of Alabama System, he coordinated, managed, and administered legal strategies and services for The University of Alabama System including its three campuses, health system (including a hospital and an insurer), and over 50 affiliated entities, with a total operating budget of over $5.5 billion, 38,000 employees, and a $1.2 billion pooled investment endowment.
Cooper has also served as an adjunct professor of law at The University of Alabama School of Law teaching Sales Law, Alternative Dispute Resolution, Negotiations, and Advance Torts: Deepwater Horizon. He earned his B.S. in Economics from Georgia Tech in 1987 and his J.D. from The University of Alabama School of Law in 1990.
Cooper Shattuck, LLC
P.O. Box 3142
Tuscaloosa, AL 35403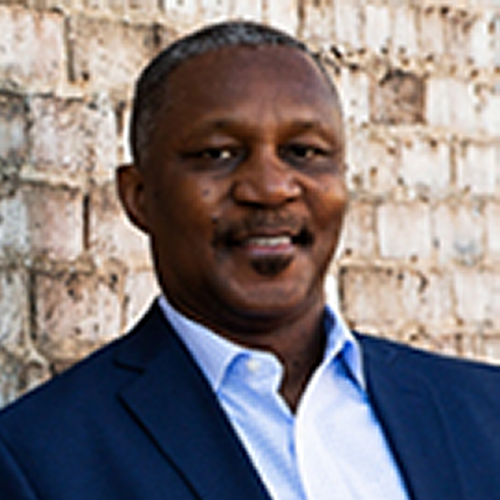 Ken Simon is a former trial judge with more than one hundred jury trials under his belt. Ken's practice covers areas as varied as securities litigation and enforcement proceedings, securities and corporate compliance, municipal bond transactions, as well as personal injury and other litigation affecting individuals, businesses, governmental agencies, and groups. Ken is also an experienced special master, receiver, and claims administrator. He has mediated hundreds of cases arising out of state and federal courts around the Southeast, and is an active arbitrator of conflicts as diverse as disputes between investment firms and clients, employers and employees, businesses and suppliers, and nursing homes and patients.
Ken is a 1976 graduate of the University of South Alabama where he was the SGA Vice-President and President, and received the Howard F. Mahan Award as the History Department's outstanding graduating senior, the Political Science Department's Special Award for Distinguished Leadership in Student Government, and Gold Key's Blanche Cox Award as the University's Outstanding Student. In 1979 he graduated from the University of Alabama School of Law, and was selected to the law school's National Moot Court Team.
In 1983, he was named one of 13 White House Fellows and served as a Special Assistant to Attorney General William French Smith.
Ken Simon Law
2129 1st Avenue North
Birmingham, Alabama 35203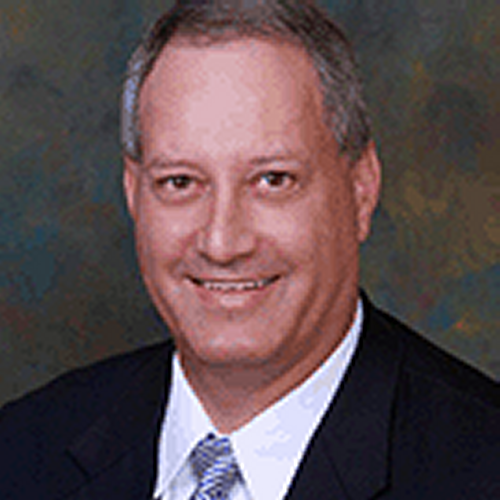 Thomas S. "Spin" Spires was admitted to the Alabama Bar in 1984. He graduated cum laude from Birmingham-Southern College with a Bachelor of Arts degree in 1981. He then attended the Cumberland School of Law at Samford University and graduated in 1984 with a J.D. degree. Spin was one of the founding partners of this firm in 1990. He is a member of the Birmingham and Alabama Bar Associations, Alabama State Bar, the Defense Research Institute and has been listed in Woodward & White's "Best Lawyers in America" for the past 20 years. He is a practicing member of the U.S. District Courts for the Northern, Middle and Southern Districts of Alabama. Spin's areas of practice include products liability, trucking litigation, industrial accidents, mediation, wrongful death, insurance coverage disputes, premises liability and environmental claims.
He also serves as a mediator in a wide variety of cases including products liability, automobile and trucking accidents, premises liability, personal injury, wrongful death, as well as insurance and coverage issues. Spin has been recognized as one of the "Top Attorneys in Birmingham" by peer members as published by Birmingham Magazine, as well as a "Super Lawyer" by Super Lawyers Magazine. He enjoys many types of outdoor sports including flying, biking and kayaking.
Smith, Spires, Peddy, Hamilton & Coleman, PC
3500 Colonnade Parkway
Suite 350
Birmingham, Alabama 35243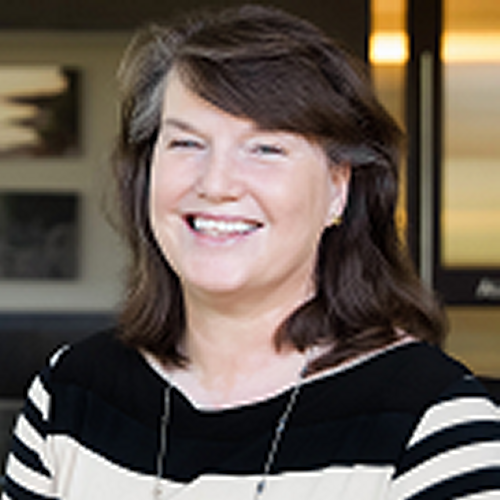 A Demopolis native, Alyce Spruell has practiced in the Alabama state and federal courts for over thirty years in the areas of civil litigation, employment and business matters. A Vanderbilt undergraduate and Alabama School of Law graduate, Spruell has served in a variety of leadership roles within the state and community. An experienced mediator and arbitrator, her career includes service as the Administrative Director of the Alabama Court system, Assistant Dean of The University of Alabama School of Law and President of the Alabama State Bar. These life experiences form the foundation of Spruell's practice in the arena of governmental and regulatory affairs.
Ms. Spruell is an Adjunct Professor of The University of Alabama School of Law, teaching classes in trial advocacy and legislation. She is a frequent speaker on the topics of employment law, meditation and administrative law for business and legal audiences. She is a graduate of Leadership Alabama and served as a founding co-chair for the Alabama State Bar's Leadership Class. She currently serves as Chair of the Legislative Committee of the Tuscaloosa County Bar Association as well as on the Chamber of Commerce of West Alabama's Public Affairs Council and is a member of the Association of Attorney Mediators both nationally and within the state of Alabama.
Rosen Harwood
2200 Jack Warner Pkwy, #200
Tuscaloosa, AL 35401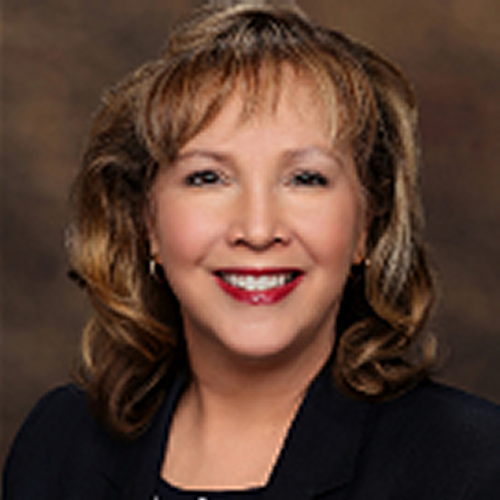 I have over 35 years of experience in litigation and law office practice, and I've represented clients in all of the following areas: auto accidents, municipal law, business law, criminal law, hospital law, contracts, wills and estates, adoptions and domestic relations law, and many other kinds of cases. In January 2015, I completed my term as a State Circuit Judge and opened my law firm.
Service to others has been a driving factor in my life since I was a small child. I love helping others through my law practice. Resolving my clients' most complicated, difficult cases is very rewarding for me. If you have a pressing legal issue, please contact my office and let me put my experience to work for you!
Brenda S. Stadham
Watermark Tower
931 Noble Street, Suite 104
Anniston, AL 36201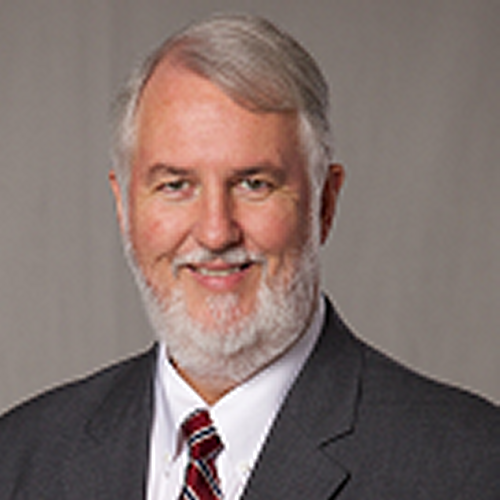 Harold Stephens began his career as an Assistant United States Attorney in Birmingham and has had over 30 years of litigation experience handling a wide array of civil cases. A significant portion of Harold's practice is devoted to healthcare litigation. He regularly defends physicians in medical liability claims and has also represented hospitals, nurses, and other healthcare providers.
Harold has represented clients in numerous business and commercial disputes—such as trade secret litigation, fraud and contract cases, and computer software disputes—and was named Huntsville's "Lawyer of the Year" for Commercial Litigation in 2015 by The Best Lawyers in America ® . He has defended many product liability cases involving forklifts, chainsaws, industrial equipment, and electrical devices. Harold is listed in such publications as The Best Lawyers in America and Alabama Super Lawyers, among others.
Harold devotes a significant part of his practice to alternative dispute resolution. He is a charter member of the Alabama Academy of Attorney Mediators, a member of the National Association of Distinguished Neutrals, and a member of the Panel of Neutrals for the United States District Court for the Northern District of Alabama. He has mediated hundreds of cases including employment matters, product liability cases, complex business litigation, estate disputes, and personal injury/wrongful death cases.
From 2005 to 2014, he served as a member of the Alabama State Board of Bar
Commissioners and was chair of the State Bar MCLE Commission from 2010 to 2014. Harold currently serves as a member of the Alabama Supreme Court Rules of Evidence Committee and the Alabama Supreme Court Committee on Pattern Jury Instructions (Civil). He also serves as a member and is past chair of the Alabama Supreme Court Commission on Alternative Dispute Resolution.
Bradley Arant Boult Cummings, LLP
200 Clinton Ave., W., Suite 900
Huntsville, AL 35801-4900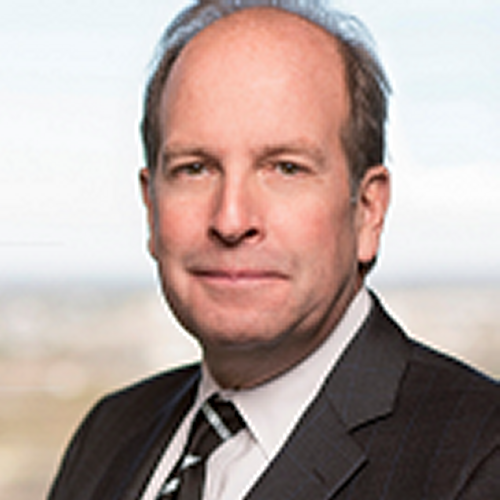 Chuck Stewart is a trial lawyer of more than 33 years, having successfully tried a vast number of cases, primarily in the defense of corporations in product liability, employment, business disputes, class actions, intellectual property, antitrust, construction, and catastrophic personal injury matters. Licensed in Alabama and Tennessee, Chuck's extensive litigation experience is national in scope. He has represented clients in Alabama, Arizona, Arkansas, California, Florida, Georgia, Mississippi, North Carolina, Oklahoma, Tennessee, Texas, and Utah. This experience has equipped him with the ability to defend against high-stakes litigation across the nation.
Although most of his cases fall into one of the aforementioned categories, Chuck has also successfully tried several other types of complex cases, including a six-week-long class action price-fixing case, a racial steering case involving the sale of real estate, and a breach of contract and fraud matter filed against a company by its group health insurer. He successfully defended the trial of a start-up corporation in a lawsuit brought by a major movie distributor, involving claims of copyright infringement, intentional interference with contractual relations, deceptive trade practices, and breach of contract. Chuck has also represented attorneys, hospitals, and architects in actions alleging malpractice.
Bradley Arant Boult Cummings, LLP
445 Dexter Avenue, Suite 9045
Montgomery, AL 36104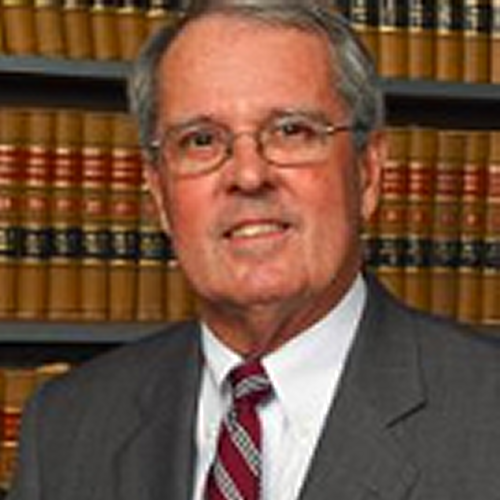 J. Glynn Tubb, an EysterKey partner for more than 40 years, and he has practiced in several areas of civil litigation during his tenure with the firm. Mr. Tubb has litigated a variety of cases in all trial courts across the Tennessee Valley. His practice has concentrated in personal injury for both plaintiffs and defendants. He has represented many different insurance carriers over the years, and also represented a large number of self-insured companies such as General Motors, Goodyear, and International Paper. Mr. Tubb presently represents the Alabama Workers' Compensation Self-Insurers Guaranty Association.
Glynn Tubb also maintains a very active mediation practice. He has been registered by the State of Alabama to mediate civil disputes for in excess of ten years. He has mediated over 700 cases during this time and is one of a very few mediators in North Alabama who have been nominated and become members of the Alabama Association of Mediator Attorneys. He is also one of 26 mediators in Alabama to be member of the National Academy of Distinguished Neutrals. He is also a member of the American College of Civil Trial Mediators. Mr. Tubb was inducted in the Fellows of the Alabama Bar Association in 2014 which is limited to one percent of the Alabama Bar.
Mr. Tubb is past President of the Morgan County Bar Association, former Vice President of Alabama Defense Lawyers Association, and the Decatur area representative of the Defense Trial Attorneys Association. He has been an "AV" rated attorney by Martindale-Hubbell for more than 30 years. He was a member of the Board of Directors of Decatur Utilities for nine years, and is presently a member of the Calhoun College Foundation, Hospice of the Valley Board of Directors, and is also a member of the University of Alabama President's Cabinet.
Eyster, Key, Tubb, Roth, Middleton & Adams
P. O. Box 1607
Decatur, AL 35602-1607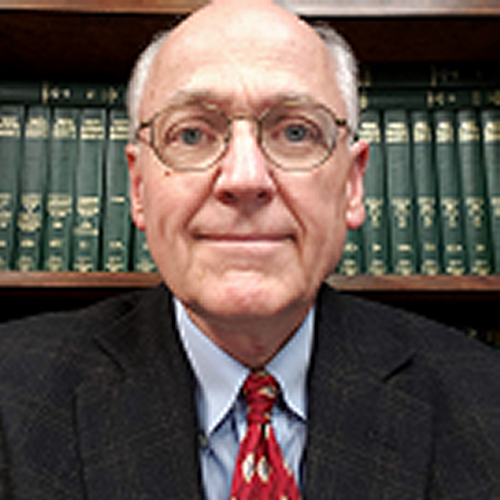 Attorney James Turnbach is a Member of Turnbach, Warren, Roberts & Lloyd, PC, a law firm in Gadsden, AL. As a lawyer in Gadsden, Alabama, attorney Turnbach serves Etowah County, as well as clients throughout Alabama.
Turnbach Warren Rice Frederick & Smith, PC
P. O. Box 129
Gadsden, AL 35902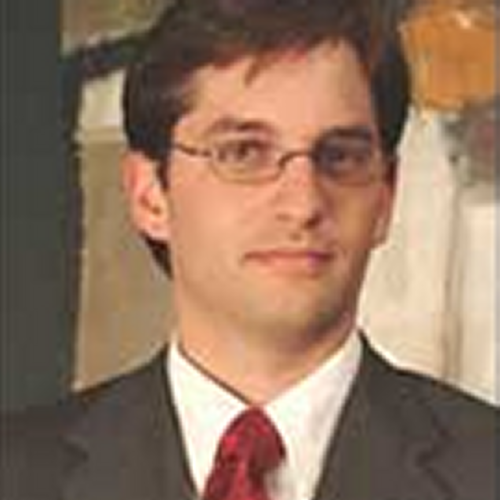 Lawyer Brian D. Turner, Jr., graduated from University of South Florida, B.A., Political Science, 1991 Cumberland School of Law of Samford University, J.D., 1995, is now employed by The Mediation and Law Offices of Brian Turner, LLC at 201 Office Park Drive, Suite 320, Birmingham, Alabama 35223.
While being a member of Birmingham Bar Association; Alabama State Bar; American Association for Justice; Alabama Association for Justice., Brian D. Turner, Jr. is one of the more than one million lawyers in United States. Before choosing Brian D. Turner, Jr. as your lawyer, you should consider whether Brian D. Turner, Jr. is a member of American Bar Association (ABA), how much he or she charges for the services, if there is any hidden attorney fee, what's the fee schedule, whether he or she has good community reputation and is able to provide a list of good references. You can also contact the Board of Professional Responsibility of the state bar, to find out if Brian D. Turner, Jr. has ever been placed under any disciplinary actions. If there is any such disciplinary action, avoid using his or her services. Please be aware that, though Brian D. Turner, Jr.'s office is located at Homewood, AL, he or she might belong to the bar association of other states.
Focus of Lawyer's Practice and Years Practice are also very important factors in your evaluation process. The more focused the lawyer's practice areas, the better service he or she could provide. Length of practice, however, can be both positive and negative for an attorney. So do not make decisions solely on one or two factors. Brian D. Turner, Jr. has been admitted in 1995, Alabama and U.S. District Court, Middle, Northern and Southern Districts of Alabama; 2004, U.S. Court Appeals, Eleventh Circuit. His or her practice areas include Complex and Multi-District Litigation; Class Actions; Divorce; Mediation; Business Litigation; Consumer Litigation; Toxic Torts; Drug and Medical Device Litigation; Products Liability; Civil Litigation.
Brian D. Turner, Jr.'s college education includes University of South Florida, B.A., Political Science, 1991, law school degree was from Cumberland School of Law of Samford University, J.D., 1995, other biographical background includes Alabama State Court Mediator's Roster. You should contact other lawyers and law firms nearby before choosing your legal representatives.
Gregory Fann Turner
201 Office Park Drive, Suite 320
Birmingham, AL 35223
Our attorneys are qualified and experienced in handling a wide scope of mediation needs.