Our Member Attorneys
Our member attorneys are listed alphabetically by last name with a short summary of his or her professional experience and fields of specialty. Feel free to make contact directly using the provided information.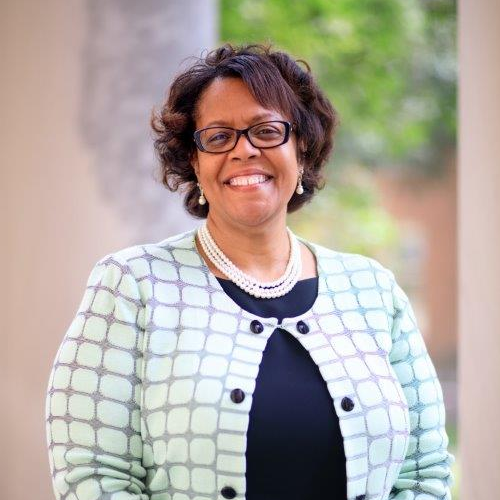 Cassandra W. Adams is the Dean of Students and Community Outreach at Samford University, Cumberland School of Law. Prior to her current position, Adams served as the Dean of Students at Wake Forest University School of Law, a position she assumed after 15 years of service at Samford University. During her initial tenure at Samford, she was assistant dean for Cumberland School of Law's Public Interest Program, directed the Externship Program and the Community Mediation Center. She earned her law degree from the University of Tennessee (Knoxville, TN), a Master of Science in Public Health from Meharry Medical College (Nashville, TN) and a Bachelor of Arts degree from Fisk University (Nashville, TN).
Dean Adams is an Alabama Law Fellow, a graduate of the Alabama State Bar Leadership Class 13, a former member of the board of directors for the Birmingham Civil Rights Institute, a past chair of the board of directors for Alabama Appleseed and has served the state and local bar associations in several capacities. In 2016, she received the distinguished honor of being named Pro Bono Mediator of the Year by the Alabama State Bar Association. In 2020, Governor Kay Ivey appointed her to Alabama United, an initiative created to hold conversations about the root of the challenges facing African American communities around the state. She was also selected to chair a newly created Presidential Council for Unity and Diversity for the Alabama State Bar and was recognized by the Birmingham Business Journal as a 2020 "Woman to Watch." In 2021, she was selected as one of the "30 Faces of Pro Bono" by the Alabama Lawyer magazine and received the President's Award in recognition of exemplary service to the profession from the Alabama State Bar Association.
Samford University
800 Lakeshore Drive, Robison Hall
Birmingham, AL 35229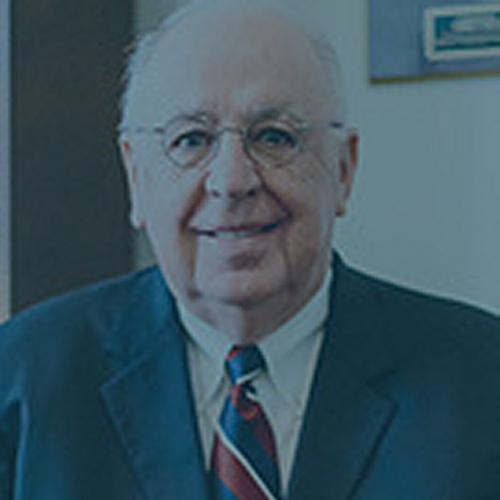 Phillip E. Adams, Jr.

Phil focuses his practice on mediation. He is a registered mediator and has conducted over 3,000 mediations statewide and in several other states since 1996. Phil's experience as an attorney and advocate has included representation of parties in some of the most complex and difficult cases filed in East Alabama.
Phil Adams joined then Walker, Hill, Adams & Umbach in 1969. He has long been recognized by his peers as an outstanding lawyer. Phil has held Martindale-Hubbell AV Preeminent status for more than 30 years. He was recognized by Birmingham Magazine as one of the Best Lawyers in Alabama. Phil has also been listed in Best Lawyers in America in the area of Alternative Dispute Resolution, Alabama Super Lawyers, Best Lawyers Montgomery Area Alternative Dispute Resolution, Best Lawyers Lawyer of the Year, Mediation-Montgomery, and Business Alabama Top Attorneys in Alabama.
Phillip E. Adams, Jr. Mediation
P. O. Box 2069
Opelika, AL 36803-2069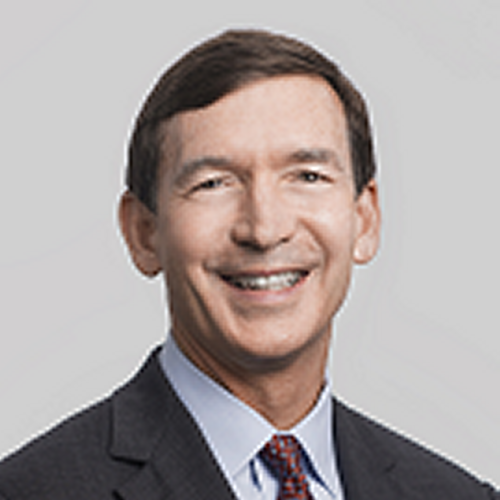 Robert Baugh

Robert chairs Sirote's Litigation Group, where he focuses on the representation of clients in insurance, business, and product liability cases in both state and federal courts. Robert counsels businesses on intellectual property matters as well as labor and employment law. His litigation work has garnered him accolades that include being named to the Chambers USA list for Litigation in 2013 to 2017 as well as The Best Lawyers in America© list for Commercial Litigation from 2008 to 2018 and Personal Injury Litigation – Defendants from 2011 to 2018.
In addition to his litigation practice, Robert regularly serves as a mediator. The vast majority of cases Robert has mediated have been successfully settled. Robert is a member of our Alternative Disputes Resolution Group, and he counsels businesses on intellectual property matters as well as labor and employment law.
Dentons Sirote PC
2311 Highland Avenue, South
Birmingham, AL 35205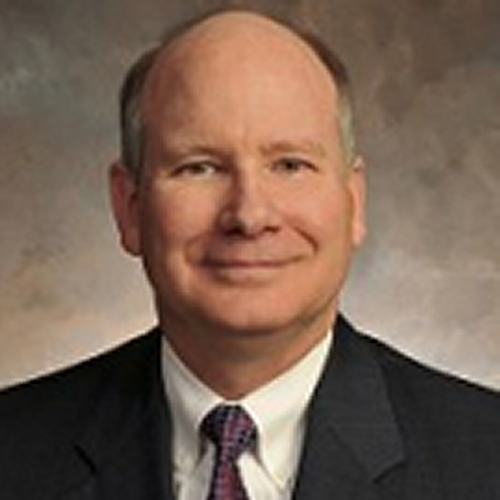 Steven A. Benefield is a Fellow of the American College of Trust & Estate Counsel. He has been listed in The Best Lawyers in America in 2006 -2017 in the field of tax law, in the field of business organization in 2012- 2017, and in the field of trusts and estates in 2013 – 2017. He was named the 2014 Birmingham Business Organizations (including LLCs and Partnerships) "Lawyer of the Year." Mr. Benefield received the AV Preeminent Peer Review Rating from Martindale Hubbell. He has been certified as a Merger & Acquisition Advisor by the Alliance of Merger & Acquisition Advisors. Mr. Benefield is an Expert Trial Witness (regarding legal standards of practice for attorneys in estate and trust matters) and the Treasures of the Alabama Academy of Attorney Mediators (membership by invitation only). He is also a member of the Estate Planning Council of Birmingham and was the Chair for the Alabama Supreme Court Commission on Dispute Resolution from 2000 – 2002. Mr. Benefield is a member of the Alabama Bar Association (ABA) including the Tax Section, the Real Property, Trust and Estate Law Sections and the Center for Professional Responsibility. He is a member of the Birmingham Bar Association and he was a member of the Grievance Committee from 1985 to 1995, serving as Chairman in 1995. He is a registered general and appellate mediator in state and federal courts. From 1983 to 1984, Mr. Benefield served as law clerk for the Honorable James H. Hancock, United States District Court, Northern District of Alabama. He is active with the Boy Scouts of America and serves on the Vulcan District Committee and was the recipient of Silver Beaver, District Award of Merit and is an Eagle Scout. Mr. Benefield has been an active member of the First United Methodist Church of Birmingham for over 30 years.
Wallace Jordan
800 Shades Creek Parkway
Suite 400, 35209
P.O. Box 530910
Birmingham, 35253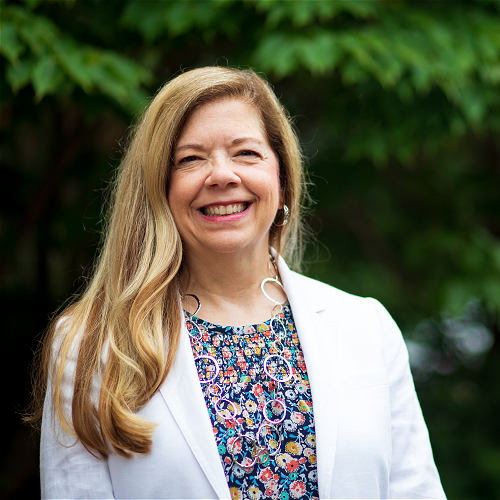 Emily Bonds Davey

Emily Bonds Davey is a visiting assistant professor of law and director of the Externship Program at Cumberland School of Law. She teaches contracts and an externship seminar. Before joining the Cumberland faculty, Emily practiced law for over 30 years, most recently with Jones Walker LLP, where she was a partner. Her professional practice focused on commercial and personal injury litigation. Emily's practice has been heavily focused on insurance-related disputes, both defending persons and businesses that are covered under insurance policies and also litigating coverage issues for insurance companies. Being an advocate in numerous mediations led Ms. Davey to become trained as a mediator and begin her mediation practice. Ms. Davey believes that her wealth of experience in litigation is helpful in bringing parties together to resolve issues. In addition, her many years of experience in the insurance industry has helped her understand and navigate issues involving insurance coverage that are routinely addressed in mediation.
Emily is active in her community serving as Secretary of the ALS Association of Alabama. In addition, she is currently on the Board of the Birmingham Bar Association Women Lawyer's Section. Emily enjoys hiking in her free time and keeping up with her grown children.
Emily is originally from Jacksonville, Alabama. She obtained her bachelor's degree from Jacksonville State University and her law degree from the University of Alabama School of Law.
Samford University
Cumberland School of Law
800 Lakeshore Drive
Birmingham, AL 35229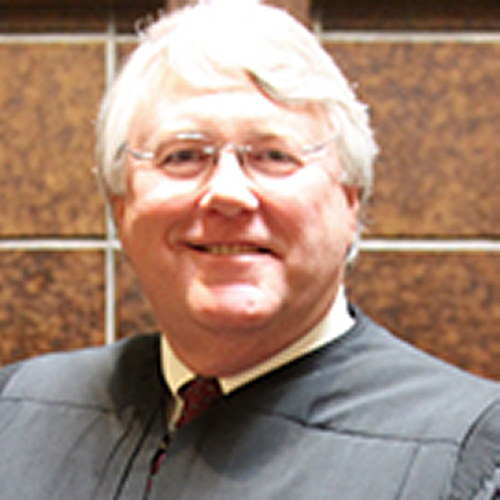 Louis Colley is a lifelong resident of Prattville, Alabama. He received his Bachelor of Science from Auburn University and graduated from Cumberland School of Law at Samford University in 1982. Louis served as an Assistant Attorney General for the State of Alabama until 1986 at which time he entered private practice in Prattville. His practice has involved representation of both Plaintiffs and Defendants in civil litigation as well as real estate, estate and domestic relation cases.
Louis was first trained and certified in civil and divorce mediation in 1998 and later certified in Appellant and Foreclosure Mediation. He has mediated well over a thousand cases and this continues to be a substantial portion of his practice. He also has served as Municipal Court Judge for the City of Prattville since 2006.
P. O. Box 680689
Prattville, AL 36068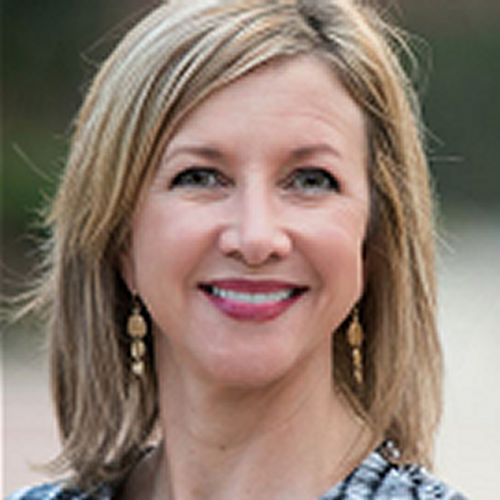 Mediation, a form of alternative dispute resolution (ADR) in which the parties to a dispute or a lawsuit meet with a neutral third-party in an effort to settle the case, is a less expensive way to resolve a legal dispute compared to costly litigation. Because of her 21 years of experience in litigation, Martha Reeves Cook brings a knowledgeable and passionate approach and a different perspective to mediation.
Based in Birmingham, she is a dedicated, neutral, third-party, who is known for her efficient and thoughtful approach to each case she mediates. Martha will review every detail of your case and speak to your attorney before you ever meet with her.
Specializing in all types of mediation including but not limited to the following:
– Real Estate and Mortgage Disputes in State and Federal Courts
– Appellate Divorce Mediation
– Personal Injury Cases
– Business Law Disputes
– Mediation of all Appellate Cases
– Consumer Actions under the Fair Debt Collection Practices Act and other Federal Statutes
716 Richard Arrington Blvd.
Suite 520
Birmingham, AL 35203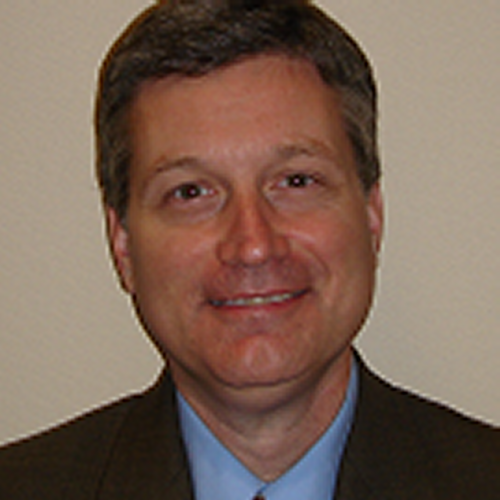 Mr. Corbett received a Bachelor of Science Degree in Corporate Finance and Investment Management from the University of Alabama. He received his Juris Doctorate degree from the University of Alabama School of Law. Mr. Corbett served as Judicial Law Clerk to the Honorable George S. Wright, Chief Bankruptcy Judge (Retired) for the Northern District of Alabama. Mr. Corbett was a partner at the law firm of Burnham & Klinefelter, P.C. where he specialized in business/bankruptcy law and litigation. He currently serves as the United States Bankruptcy Administrator for the Northern District of Alabama. While serving in his current position he created a Mediation Program wherein he has mediated over 400 cases involving issues such as bankruptcy related matters, contracts, real estate matters, employment issues, FDCPA claims, tort and construction claims.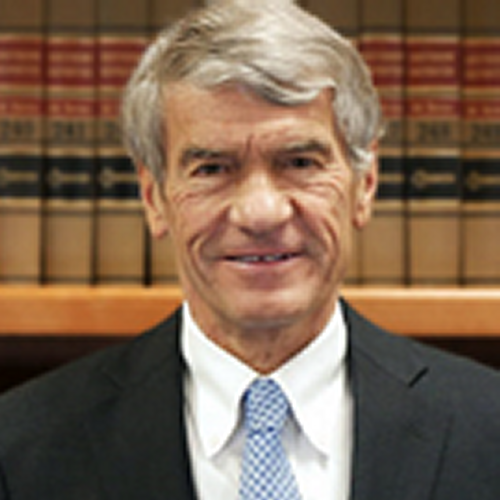 Sam Crosby graduated in 1973 with academic distinction from the University of Virginia and in 1978 from the University of Alabama School of Law.
In the area of mediation, for the last 28 years (of his 42 years in law practice in 2020), he has been recognized as a premier mediator, well known for his legal, analytical and conciliation skills. He has successfully conducted hundreds of mediations throughout Alabama, including many complex, high profile cases. He is also one of twenty Alabama mediators selected as a charter member of the Alabama chapter of the National Association of Distinguished Neutrals.
In addition to mediation, his practice areas include civil litigation, probate practice, trusts, estate planning, business law and real estate. He is a past president of the Alabama State Bar Association and in 2008 became the first Alabama lawyer to receive the Chief Justice's Outstanding Leadership Award for his service to the public
Stone Crosby, P.C.
8820 US Highway 90
Daphne, AL 36526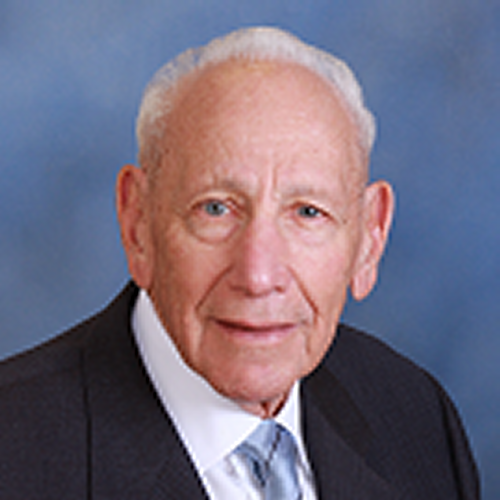 Charles L. Denaburg is Of Counsel to the firm Galloway, Scott & Hancock, LLC, with emphasis on his practice in Mediation/Alternative Dispute Resolution, and Restructuring. A native of Birmingham, Alabama, Mr. Denaburg received his B.S. and his J.D. from the University of Alabama. He is admitted to the Alabama State Bar; the United States Court of Appeals, Eleventh Circuit; and the United States Supreme Court.
He was one of the founders of the Alabama Academy of Attorney Mediators, and previously served as president. He is a member of the Birmingham Bar Association, the American Bar Association, the Alabama State Bar (Bankruptcy and Insolvency Section), and is a fellow of the American College of Bankruptcy and the American Arbitration Association.
Galloway Scott & Hancock LLC
2200 Woodcrest Place, Ste 310
Birmingham, AL 35209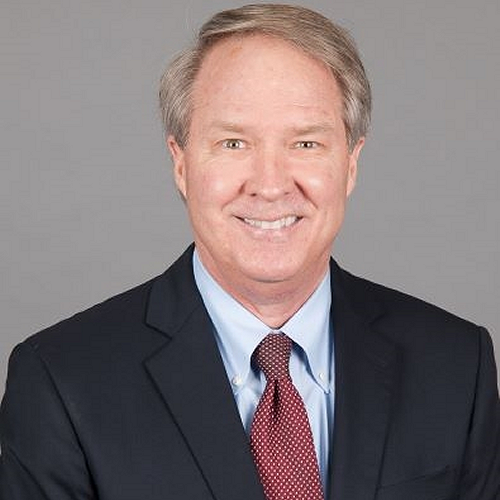 Scott Donaldson

Scott Donaldson has a mediation, arbitration, trial and appellate law practice. He has extensive experience resolving disputes involving businesses, domestic relations/child custody issues, health care/hospital/physician privilege matters, tort claims, real property, and consumer concerns. He was a Judge on the Alabama Court of Civil Appeals from 2013 until retiring in 2021 and was a circuit judge from 2003-2013. Before taking office, he had an extensive trial and appellate law practice for 18 years. Donaldson was also the Chief Judge of the Court of the Judiciary (the court that adjudicates all complaints filed against Alabama judges). He is a Fellow of the Alabama Law Foundation, has served on the Alabama State Bar Commission and State Bar Disciplinary Commission, and is a current or former chair or member of numerous other judicial and legal committees including the Civil Pattern Jury Instructions Committee and the Appellate Rules Committee. He has been an attorney or trial judge in approximately 180 jury trials and in hundreds of bench trials.
Donaldson is a faculty member of the National Judicial College and has taught sixteen four-day evidence courses to hundreds of trial judges across the country. He has also taught evidence courses for 11 state judicial associations, the ABA Tort, Trial & Insurance Practice Section, the Financial Industry Regulatory Authority (FINRA) and for the judges of the United States Patent Trial and Appeal Board. He teaches evidence and trial skills courses for the Alabama Circuit/District Judges Associations including new judge orientation sessions and for the Probate Judges Association. Donaldson taught Trial Advocacy at the University of Alabama School of Law each semester from 2006-2022. He is a member of the Alabama chapter of the National Academy of Distinguished Neutrals and is an instructor for the 40-hour Domestic Relations/Civil mediator training course for alabamamediationtraining.com. He is panel member of the American Arbitration Association, a frequent speaker at continuing legal education programs, and has authored numerous legal articles as well as the Alabama Trial Notebook, published by the University of Alabama School of Law CLE program. (205) 860-0184
Rosen Harwood
2200 Jack Warner Parkway, Ste 200
Tuscaloosa, AL 35401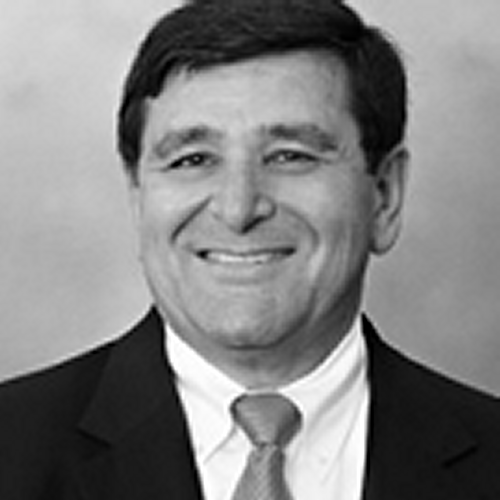 Client relationships have always been the backbone of Sonny Ferguson's law practice. He says clients respond to someone who will listen to their issues and provide them with a truthful evaluation of the facts. Once a client engages the firm's services, Sonny believes they deserve 100% of his attention to their representation.
Sonny joined Christian & Small after serving as a judge for 15 years in the Domestic Relations Division of Alabama's Tenth Judicial Circuit. His experiences as an attorney and a circuit court judge prepared him to help the firm's mediation and arbitration clients. Sonny also credits his strong belief system – the way his parents raised him, his teachers taught him and his athletics coaches led him – with having a tremendous impact on his career and ability to serve. His family has always been supportive of his professional decisions.
Christian & Small, LLP
505 N. 20th Street
Birmingham, AL 35203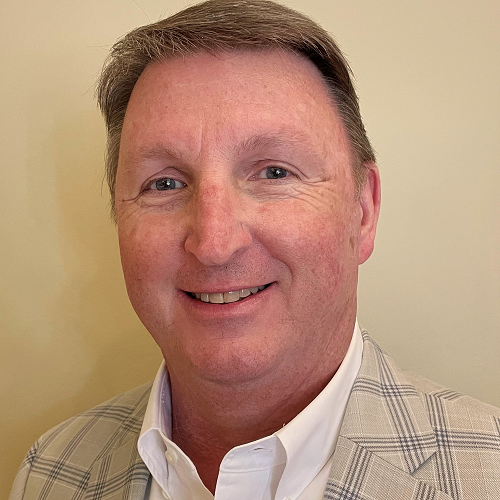 J. Langford Floyd

After 20 years as a District and Circuit Judge in the 28th Judicial Circuit, covering Baldwin County, Alabama, including the last 2 years as Presiding Judge, Lang retired from the bench in December 2016 and began his ADR practice. He currently manages a statewide mediation practice from his hometown of Fairhope, mediating hundreds of cases and claims involving the same issues he heard as a judge. He is a fellow with the National Academy of Distinguished Neutrals.
Lang received the Alabama State Bar Judicial Award of Merit for his contribution to the development and implementation of the Alacourt electronic filing system, including 10 years as Chair of the Supreme Court of Alabama Court Technology Commission. This background allows him to comfortably use technology, including video conferencing, in many of his mediations.
Lang serves as a Bar Commissioner, representing Baldwin County, Chair of the State Bar Court Technology Task Force, and a member on the Supreme Court's Committee on Alabama Rules of Judicial Administration. He served as Co-chair of the State Bar Executive Director Search Committee in 2021. He is a past recipient of the State Bar President's Award and Commissioner's Award. Lang is a graduate of Troy University and Cumberland School of Law. He served 28 years in the Army Reserves as a Judge Advocate General, retiring at the rank of lieutenant colonel. He and Debbie have been married 42 years and have two daughters and two grandchildren. The entire family attends Fairhope United Methodist Church.
Professional Profile
2020 National Academy of Distinguished Neutrals
2018 Fellow, Alabama Law Foundation
2017 Howell Heflin Honesty & Integrity in the Professional Award Recipient
2015 Alabama State Bar Judicial Award of Merit Recipient
Member, Alabama Rules of Judicial Administration Committee
Bar Commissioner for Baldwin County, Alabama State Bar (2017-present)
Admissions
Alabama, 1984
Florida, 1986
J. Langford Floyd LLC
50 South Greeno Road, Suite C-3
Fairhope, AL 36532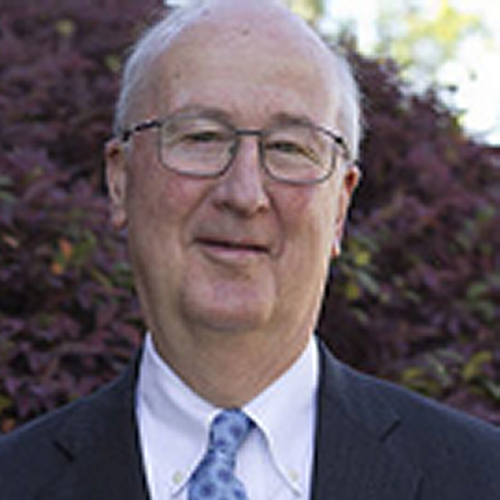 Bob Gammons has practiced with HG and its predecessor firm since 1995. He is head of the firm's litigation practice, overseeing and representing the firm's clients in litigation matters in a number of areas, including defense of mortgage lenders and commercial banks, business torts, plaintiffs' personal injury and workers compensation claims, construction litigation and contract litigation arising out of many and diverse commercial transactions. Many of the litigation matters handled involve real estate and disputes arising out of the purchase and sale of real estate. Bob practices in state and federal courts throughout the State of Alabama.
Bob has been a certified mediator since 1995. He has been a member of the Alabama Academy of Attorney Mediators since 1997. Bob has conducted mediations in a wide variety of civil lawsuits, including automobile accidents, contract actions, will contests, real estate controversies, construction claims, insurance disputes and corporate matters. He has been trained to handle civil mediations before trial and in cases that are pending appeal.
Harrison & Gammons, P.C.
2430 L&N Drive
Huntsville, AL 35801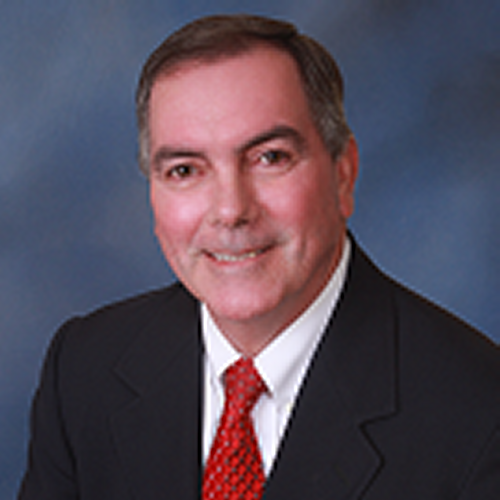 Mr. Goozee is a 1981 graduate of Stetson University (B.A. Political Science, Order of Omega), and a 1986 graduate of the Cumberland School of Law at Samford Universty (J. D.). His practice has primarily focused on representing plaintiffs in personal injury cases with a concentration on automobile accidents and work injuries and the various cases that arise therefrom. He has been a frequent lecturer at CLE seminars throughout his career and has been published several times in law review and professional magazines on topics including personal injury, work injuries, retaliatory discharge, and mediation. He has been a guest on the legal call in T.V. program,"Law Call" several times, as well as a guest on NPR radio.
Mr. Goozee has been mediating cases for over 5 years and has mediated over 350 cases. He has concentrated on mediating work injury and personal injury cases primarily. He offers mediation services throughout the state of Alabama having mediated cases as far north as Huntsville and as far south as Mobile.
Law Office of Stevan Goozee, PC
1023 Edenton Street
Birmingham, AL 35242
Our attorneys are qualified and experienced in handling a wide scope of mediation needs.